Andre Vioti, People and Culture Data Insights Analyst in our Auckland, New Zealand office, had a rather different Beca induction to usual, coming onboard right in the middle of the global COVID-19 pandemic. Find out about Andre's experience, and how Beca's values of partnership, tenacity, enjoyment and care have helped him feel welcome.
1. What is your role with Beca and when did you start?
I started with Beca right at the end of April 2020, as a People and Culture Data Insights Analyst. My role is to support our team in developing dashboards and templates to help with reporting.
2. What contributed to you making the move to New Zealand?
I was born and raised in a small countryside town in São Paulo, Brazil. I've always worked with data and analytics but across a range of companies from call centres, e-commerce, credit cards to telecommunications.
After nine years of working, I wanted to try something different in my career and I was keen to travel. I did a lot of research online about English speaking countries around the world, and I liked the look of New Zealand because it's an open-minded country with lots of opportunity in my area of expertise, it is also very safe, quite different to where I've grown up.
3. What attracted you to Beca?
The idea of being part of a diverse, dynamic and fast-moving Asia Pacific company excited me and I thought it would help me to achieve my career goals and expectations.
4. Can you walk us through what your first day was like?
My first day was very exciting. In the morning I got to meet the team online in our Monday morning meeting – this was a great chance to introduce myself and get to know the rest of the team. I also had calls with my direct manager and other leaders to understand what they did at Beca and how they support the wider Beca business. I finished the day feeling great and felt excited for what was to come.
5. How would you describe the power of virtual connection?
I think it requires a different mindset because most people tend to be more socially driven but considering the lockdown situation, all communication needs to be virtual which is more flexible and that can be an advantage. Even considering the restrictions in place in New Zealand, I've been made to feel a part of the Beca family because of the constant communication from the team. No matter who I have spoken to, they have taken the time to make me feel welcome and are genuinely interested in me and where I am from.
6. What has stood out to you most in your conversations with the Beca team?
When I have conversations with the team, all of them have been very patient and made me feel very welcome. Before I started, I had the chance to meet members of the Talent Acquisition team and Diversity and Inclusion team so that has made it easier starting with the company online. I feel very lucky to have this opportunity and it feels like I have made the right decision.
7. Beca's values are partnership, tenacity, enjoyment and care – how would you say you've seen these values during your first week?
I would say enjoyment has stood out – our People and Culture team invited me to virtual Friday drinks with the team. Even online, it was possible to feel the vibe and have a good interaction with the team. Another value I've seen is tenacity – I've seen the Beca team be really resilient during a time like this. It's important to understand each person's individual situation and be as flexible as possible and keep projects moving.
8. Have you felt a sense of belonging at Beca, even from a distance?
The most important contributing factor for me is that our people at Beca have been very caring and supportive so that I have felt very welcome. Even though we are not physically connected we have been virtually connected with lots of calls from the team to check in and daily check-ins with my direct manager. The cool thing I've noticed is the calls aren't always about work, it's the little things in life that ensure I'm ok, and that I've got everything I need to do my job and feel supported.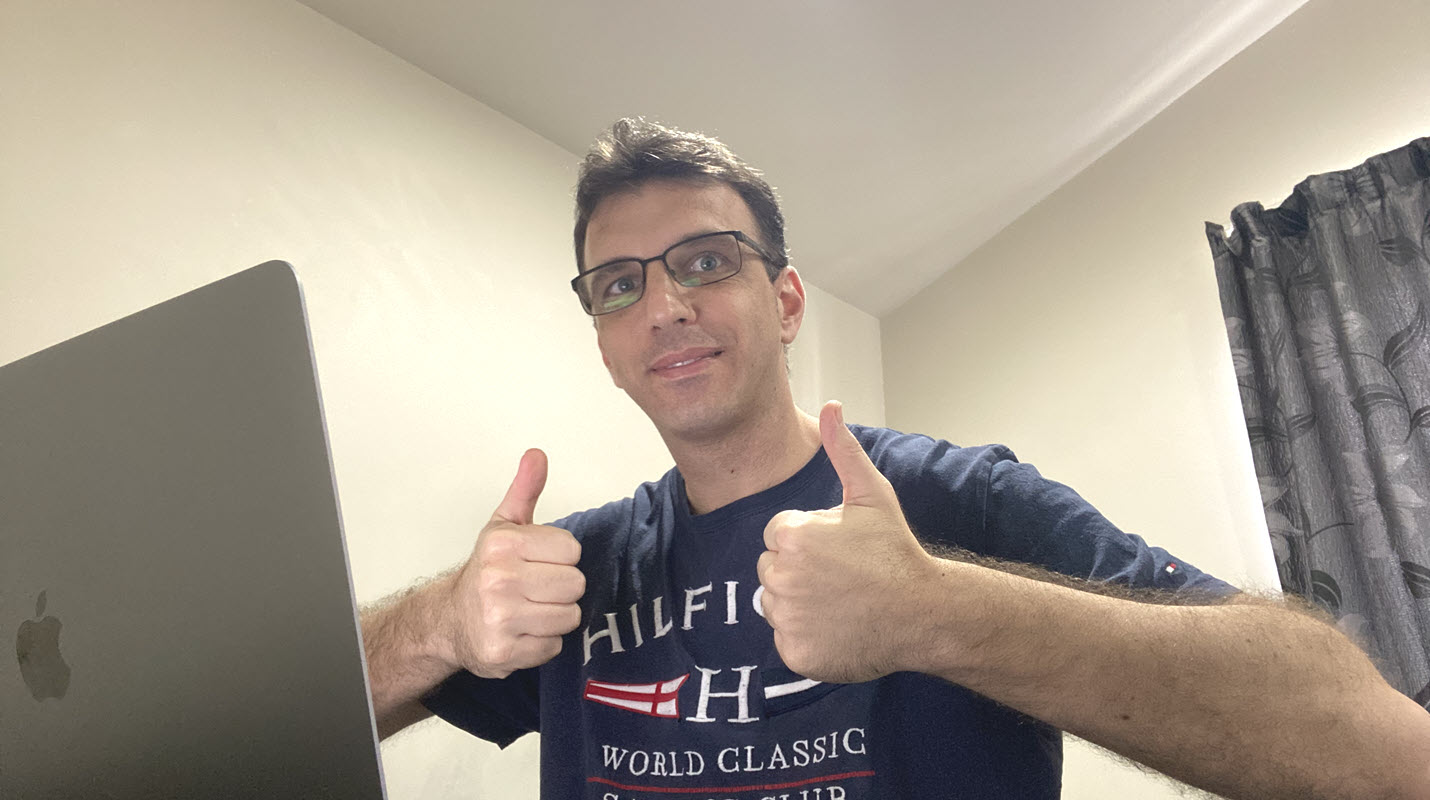 WHAT ADVICE WOULD YOU GIVE TO OTHER NEW STARTERS WHO MAY ALSO BE WORKING REMOTELY?
Be patient. Take one step at a time. Stay connected with your team and work together to navigate this new world.
Andre Vioti,
People & Culture Data Insights Analyst