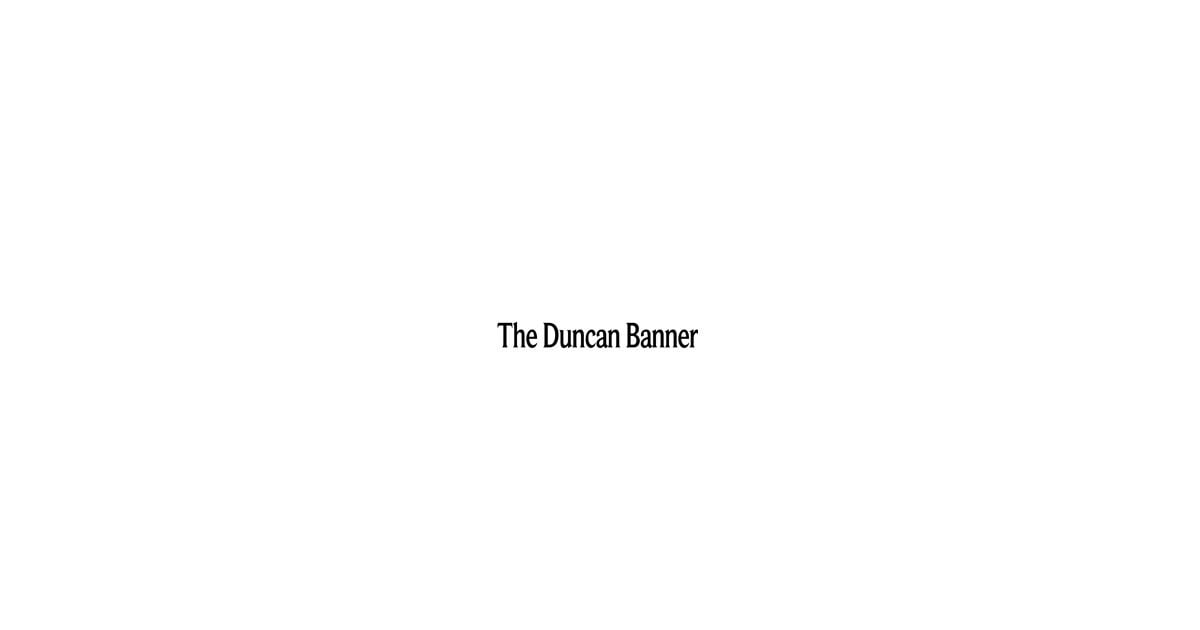 Cameron University Teams Up with Marie Detty Youth & Family Services for Continuing Education Workshop Focuses on Family Violence | Community
Licensed Professional Counselors and Licensed Marriage and Family Therapists in Southwest Oklahoma seeking continuing education opportunities will be able to earn up to six hours of continuing education credits during "Domestic Violence: Creating an Ethical Therapeutic Environment. ".
The one-day training session will be presented by the Department of Psychology at Cameron University in partnership with Marie Detty Youth & Family Services, on Friday, October 29, in the Johnson Auditorium, located at Ross Hall, on the south side of the Cameron University campus in Lawton. As the number of places is limited, registration is compulsory. Virtual presence is also available.
The cost to participate and earn CEUs is $ 100. There is no charge for those who wish to attend without obtaining continuing education credits. Go to https://www.cameron.edu/psychology/events to register.
Many professionals have expressed concerns about working with clients who are either actively in a domestic violence relationship or who have a history of domestic violence relationships. Many times these clients may have many layers of relationship trauma, family history, and / or court system trauma. This population often lacks a support system due to the isolation resulting from the abuse and is unsure of their rights and next steps. Best practices and quality of care are touchstones that professionals can use to contribute to a coordinated community response to end violence and abuse.
The program of the event is as follows:
8:30 am Arrival
9 a.m. Session I: Shanti Hubbard and Paul James, presenters
Definitions and statistics; the impacts of domestic violence trauma on adults, adolescents and children; the risk of lethality associated with judicial families; considerations for supervision with respect to informed consent, consultation / collaboration with other providers and funding for families in crisis.
12:15 Lunch (free)
1 p.m. Sessions II: Michelle Amerson and Kyle Cabelka, presenters
Power and control in the therapeutic relationship; risk of lethality associated with judicial families; ethical considerations relating to client access to records; and overcoming obstacles faced by clinicians, such as providing factual testimony in civil and / or criminal court.
4:30 p.m. End of training
About the presenters:
Michelle Amerson, MS, LMFT-S, is Assistant Clinical Director of the Marie Detty Youth and Family Service Center. A former member of the Oklahoma Army National Guard, Amerson resigned his commission as a military intelligence officer to pursue his clinical career. She received a Master of Science in Behavioral Science from Cameron University in 2014. In addition to providing therapy, Amerson conducts training for youth, law enforcement and other professionals on a wide range of topics such as domestic violence, sexual assault, child abuse. and trauma-informed care. She has provided expert testimony and / or consultation in cases ranging from domestic violence to obscene assault, sex trafficking and other cases involving physical or sexual abuse against adults and children.
Kyle Cabelka is District Attorney, 5th District Attorneys, for Comanche and Cotton Counties. He was appointed to this post in August 2021 by Governor Kevin Stitt. Cabelka has worked in this district attorney's office since he was in Oklahoma City University Law School. After obtaining his JD in 2013, he continued his career there as an assistant district attorney until 2016, when he was promoted to first assistant. In this capacity, Cabelka prosecuted crimes and misdemeanors and advised elected officials from Comanche and Cotton counties on legal issues related to their duties. He led the Comanche County multidisciplinary team, formed under state law, to protect children from abuse, and organized and participated in diversion programs spanning mental health and the courts of drug addiction, among other areas.
Shanti Hubbard, MS, LPC candidate, is a Domestic Violence and Sexual Assault Advisor at Marie Detty New Directions. A graduate of Cameron University, Hubbard helps write victim impact statements, prepare for court, and build the confidence needed for self-advocacy through individual, group and family counseling as part of a program. certified from the Attorney General's Office. She has extensive experience and specific training in providing victim services to families who are victims of domestic violence, sexual assault and criminal harassment in both residential and non-residential settings.
Paul James, MS, LPC, is a licensed supervisor in the state of Oklahoma. A faculty member in the Department of Psychology at Cameron University, he directs the counseling program and teaches numerous graduate courses. James is also Co-Director of the Cameron Psychology Clinic. He received a Master of Science in Counseling Psychology from Southern Nazarene University and is currently a doctoral student in Counselor Education and Supervision at Oregon State University. James has experience in private practice, community clinics, emergency shelters, and inpatient treatment centers across Oklahoma. Her experience as a counselor at Wings of Hope Family Crisis Services in Stillwater, Oklahoma, made her aware of the critical nature of domestic violence and advocacy for sexual assault. This is manifested in her passion for educating counseling students on the critical importance of trauma-informed and client-centered care.
For more information on this continuing education workshop, contact Marie Detty Youth & Family Services at 580-248-6450.