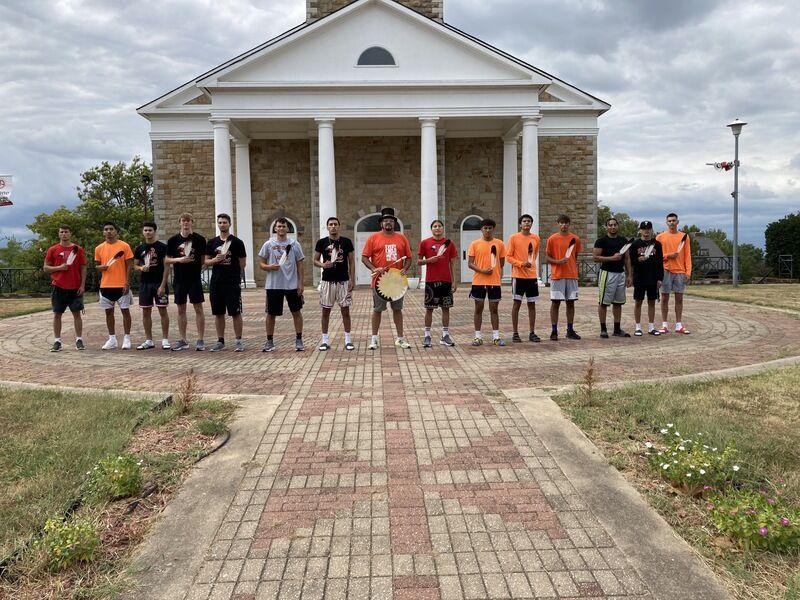 Bacone's basketball players honor 6,509 lives lost | Schools
Bacone College men's basketball coach Ruben Little Head sings a Northern Cheyenne memorial song as his players each hold white feathers and repeat "6,509".
Little Head said he and the players filmed a video to remember the Indigenous children who perished in homes in Canada and the United States in the late 1800s and early 1900s.
"Watching my basketball team come up, it really got me thinking about all the different bloodlines they represent," said Little Head, a member of the Northern Cheyenne. "I have a lot of diversity on my basketball team, and I also have a lot of intertribal members who represent 19 nations."
The number 6,509 is commonly used to refer to First Nations children buried in anonymous graves at residential school sites in Canada. According to a September 29 article on the Société Radio-Canada (CBC) website, CBC News was unable to verify how many children died in schools.
The Canadian government has declared September 30 a National Day for Truth and Reconciliation, in honor of lost Indigenous children and residential school survivors. The United States has joined the effort.
Little Head said he made the video Thursday to mark the National Day for Truth and Reconciliation. He said his mother attended Flandreau Indian School in South Dakota.
Team member Blaine Baldridge shot the video, Little Head said, adding that they only needed one take. The teammates stood along the sidewalk leading to the Bacone College Chapel.
Bacone College noted the effort in a statement.
"The recent and very disturbing information from former boarding schools across the Indian country tells a very real and dark story of what our ancestors faced and the cause of the trauma that many of our people can still carry. to date, "said Bacone Public Relations Manager Rita Courtwright. "The truth about boarding school policy in the United States is a story that is not often told, including the treatment of American Indians. The government has used boarding schools to assimilate American Indians against their will. "
Bacone President Ferlin Clark said Bacone is in a period of transformation, "where we seek to become a public tribal college with the Bureau of Indian Education while respectfully acknowledging the history of the church and our school. ".
"The evolution of our college to Tribal Colleges and Universities (TCU) status is a form of redress and social justice," Clark said. "Our current mission is to integrate indigenous philosophy, language, culture and arts."
D'Von LaPointe, a member of Team Warrior from the Winnebago Tribe of Nebraska, said he hoped the video would raise awareness "not only in the Indian country, but the whole of the United States."
"It's amazing to see everyone that day supporting each other and that every child mattered," said LaPointe. It was amazing to be a part of it. "
Little Head said he wanted his basketball players, who are mostly indigenous, to appreciate their heritage.
"As a head coach, I want them to have the education and at the same time, I want them to have the appreciation. I want them to just have the knowledge of history, so that they know who they are and where they are from, "he said. "In return, I hope that by having this history and knowledge, they can better make better choices in life because of the opportunity and the life they have."
He said native students probably make up 90 percent of his team, but the team also has Caucasian and black players.
"With that, I want them to really understand the lineage, where they're from," Little Head said. "As a father and a coach, I want them to really enjoy life."