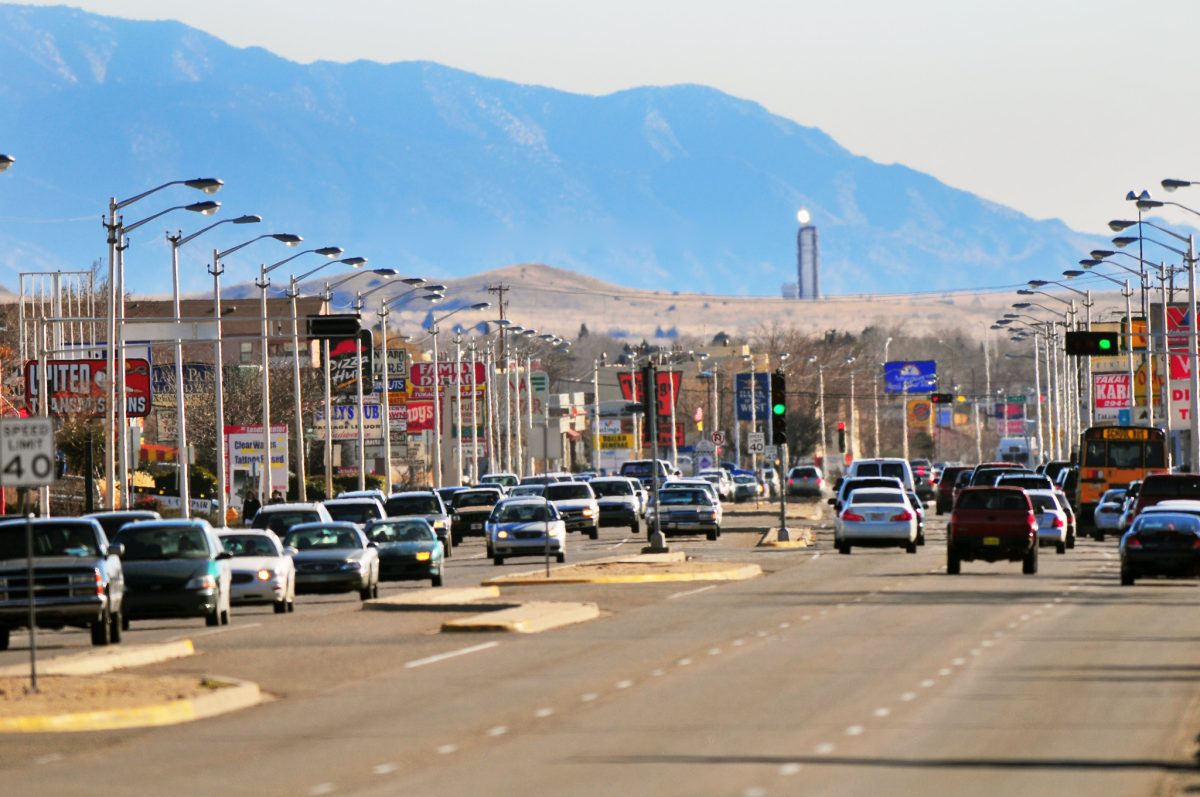 ABQ drivers, be careful. Mobile vans are back
On October 4, city councilors unanimously approved a resolution recognizing the city's Menaul 4-H Park as the historic and sacred burial site of Native Americans.
More than 100 bodies of young Native Americans who died while attending Albuquerque Indian School from 1882 to 1933 are buried under the approximately three-acre park. Mayor Tim Keller sent the resolution to council to begin the process of reconciliation and healing.
According to the resolution, between 1869 and the 1960s, the residential school policy of the United States authorized the forcible removal of hundreds of thousands of Native American children from their families and transferred them to residential schools. There were five residential schools in New Mexico. The stated purpose of the removal was to "kill the Indian, save the man", often through physical, sexual, psychological and spiritual violence. Many children fled, some remained missing or died as a result of abuse, illness or substandard health care provided by residential schools. The city acquired the site where the AIS cemetery was located in 1972.
Dawn Begay, the town's Native American coordinator, gave council an informative report on what the town administration is doing to promote reconciliation and healing. She said the initiative is Native American led with the city and other partners supporting their decisions. The on-site cemetery was created because when someone died at the residential school, many bodies could not be returned to their communities, so they were buried there. Begay said options include ending recreational use of the park and returning the site to a cemetery, among other options.
She said remains were found in 1973 when city workers were setting up an irrigation system. "We have no information on who and how many indigenous children are buried there," Begay said. The files were lost when they were transferred to the Indian School in Santa Fe.
Begay said stakeholders are working together to find a way forward towards reconciliation and healing. To say that it is time for this unthinkable part of our history to be reconciled is an understatement.
THEBeware of the feet
Speed ​​camera tickets could soon reach your mailbox after councilors approved an order on "automated speed control" that allows cameras to be installed in the city to identify speeding tickets. Leadfoot drivers will receive a civil citation of $ 100 or perform four hours of community service. That should be in place later this fall, according to the city.
Supporters of the new initiative say something had to be done as city drivers struggle to stay within posted speed limits. As Councilor Isaac Benton said, "We have an increasingly aggressive group of people on the streets, and I think we have to deal with that.
Councilor Pat Davis was the only one to vote against, saying a ticket in the mail three weeks later doesn't stop anyone from speeding up just yet. He added that it's better to get officers to target unsafe drivers instead of creating a watchdog state that controls profit.
The city has been here before. In 2011, the then city council, which included Councilor Benton, repealed the red light cameras ordinance. But not before more than 50 percent of the city's voters went to the polls and said "no" to cameras at red lights. Lawsuits were launched, and Redflex, the red light camera company, settled a $ 3.5 million class action lawsuit with Albuquerque drivers.
Mayor Tim Keller said speed cameras could reduce accidents and ease the burden on the police department. He also said that after getting feedback from the community, the city found residents were ready to do something about speeding. Ditto that.
The UNM obtains its fiscal district
A petition from the regents of the University of New Mexico has been approved for the creation of a tax increase development district on the campus of the University of Southern New Mexico. A representative of UNM made a presentation on the maps of the area. The approval describes how the TIDD will operate. TIDD is being set up to do infrastructure in the area, which is located south of the UNM basketball arena between University Blvd. and I-25. Gross revenues and property taxes will go to basic infrastructure needs as well as expansion of science and technology park for more research and development space. There are plans for many quality of life improvements such as parks, plazas and walking trails. This is a unique area, as the 312 acres of land is owned by the UNM or the city and not by private residents. It will be interesting to see this area develop.
Tidbits
The councilors also approved asking the director of the Civilian Police Oversight Agency to provide reports on the training status of each of the nine council members. It seems that some members of the board of directors are struggling to go through a long training course. In a separate vote, they approved Jesse Crawford on the CPOA board of directors.
Others appointed to boards or commissions include T. Zane Reeves on the Staff Council and Leah Nauman (Black) and Tushar Patel on the Tenant Tax Advisory Council.
Moving on to another meeting, councilors carried over a memorial in support of efforts by city, county and state agencies to end the drivers of crime, especially guns and recidivism. They also deferred priority for road improvements on 118th Street from I-40 to Senator Dennis Chavez. And after hearing from a representative of the owner, council deferred the 1804 High Street nuisance declaration.
Mandy's Farm has been recognized by a proclamation honoring its commitment to helping people with disabilities learn work skills and create inclusive work communities. Discover them on mandysfarm.org
The next city council meeting is scheduled for a Zoom meeting at 3 p.m. on Monday, October 18. Watch it on GOV-TV at cabq.gov or on Comcast Cable Channel 16 or on the city's YouTube channel.